Ana McGary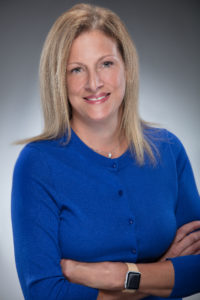 Ana McGary is a seasoned Human Resources and business professional with over a decade of HR and management experience in Fortune 500 organizations, with the past 12 years serving in executive leadership roles in the healthcare and software industries. Ana is a results oriented consultant who offers business leaders and executives human resources and business guidance and solutions that enable them to grow and retain their employees and customers.
She founded PeopleFirst Enterprises, Inc. in April 2010. PeopleFirst offers human resources practices, guidance and outsourcing services to emerging, small and midsize businesses in the Southeast market. In today's changing world, capital is scarce. Because PeopleFirst is smaller than some of its larger competitors, we are able to provide similar services that are not pre-packaged and are designed to meet the business needs of each customer at a significantly lower expense.
Ana's areas of expertise include all aspects of human resources management, employment and labor laws, leadership development, multi-site operational management, operational policies, processes and procedures, staff performance optimization, benefits/compensation design, merger/acquisitions integration, and management and executive coaching. Her passions include organizational effectiveness, leadership coaching & development, facilitating individuals, teams and organizations to reach their maximum performance. She has written several articles for business publications and speaks at several conferences throughout the year. Ana has consistently been recognized by her customers as an exceptional communicator and professional advisor. Ana maintains her Professional Human Resources certification as well as her Paralegal certification requirements. She is an active member of The Society for Human Resources Management, nationally and within several southeast chapters. She is also a member of the International Coach Federation and the Georgia Coach Federation. Ana serves as a Board Member for It's the Journey, Inc. A Georgia based charitable organization and producers of The Atlanta 2-Day Walk for Breast Cancer. She is also a member of the Georgia Hispanic Chamber of Commerce and is fluent in Spanish.
PeopleFirst's approach to Human Resources is partnering with executives, presidents, vice presidents, directors and business owners in managing the human side of the ever changing world of business. We combine creative strategy with tactical leadership to help organizations meet their desired business objectives.